Commonwealth Book Company, Publisher
In addition to selling new, used & rare books online, Commonwealth Book Company also publishes local and regional history titles, including Ohio and Cincinnati subjects. Our decades of experience selling local history, along with our personal education backgrounds, make us uniquely appreciative of how important it is to keep local history available to the public. We have reprinted several books and more are on the way. Also, we have begun a Neighborhoods of Cincinnati series which illustrates the history of the Queen City through its scores of communities.


---
A Buckeye in the 50th Ohio 1862 - 1865
A Civil War Memoir
by Erastus Winters

Erastus Winters was born in Cincinnati in 1843. In 1862 he enlisted in Company K of the 50th Ohio Volunteer Infantry, which was organized at Camp Dennison near Cincinnati, and mustered in for three years service under the command of Colonel J. R. Taylor. The regiment was attached to 34th Brigade, 10th Division, Army of the Ohio. In straightforward and measured prose, Winters describes his Civil War experiences, from camp life to pitched battles to prison. The 50th saw early action at the Battle of Perryville, Kentucky, and later joined General Sherman's Atlanta Campaign. In 1864, Winters was captured at the Battle of Franklin, Tennessee, and spent the remaining months of the war at the notorious Cahaba Prison in Alabama. Having survived the war, he nearly perished on his way back to Ohio, when the steamboat on which he and hundreds of other paroled prisoners were travelling, the Sultana, exploded and sank near Memphis. It was among the worst naval disasters in American history with over 1700 souls lost. Winters was not a remarkable soldier, neither gallant officer or daring hero, but he offers in his memoir the Civil War that an average infantry soldier experienced: fear, courage, death, humor, comaraderie, and ultimately a lifelong sense of pride. Until he died in 1925, Winters remained active in the Union veterans organization, the Grand Army of the Republic, and though decades removed, the Civil War was never far from him.

Paperback: 191 pages

Publisher: Commonwealth Book Company (2016)

ISBN-13: 978-0990535157

$27.95

BUY
---
Early History of Columbiana, Ohio
1805-1912

by Chauncey E. Wolfgang

Paperback: 79 pages

Publisher: Commonwealth Book Company (2016)

$22.95

BUY

Illustrated.

​A pioneer history of Columbiana, Ohio, with details of its early settlers, businesses, organizations, and Civil War soldiers.​
---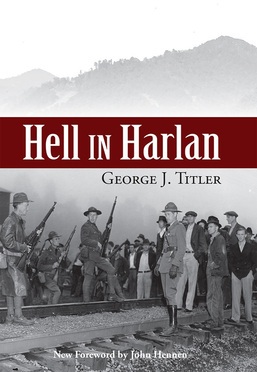 Hell In Harlan
by George J Titler
Paperback: 269 pages
Publisher: Commonwealth Book Company, Inc. (2015)
Language: English
ISBN-10: 0990535134
$29.95 BUY
George Joy Titler came to Harlan County, Kentucky, in 1937 to help the United Mine Workers of America labor union organize Harlan County's miners. For decades, the county's coal operators bitterly and violently resisted the UMWA's repeated organizing efforts in this remote southeastern Kentucky region. The coal operators' influence and power permeated the county's government and justice system, and stretched its reach to the Governor's office in Frankfort. The operators paid scores of sheriff deputies to intimidate, threaten, and kill organizers or miners who challenged their economic grip on the county. After four tumultous years, the UMWA organizers secured for Harlan's miners a fair contract. In this book, Titler recounts the history of Harlan County's labor troubles, and gives a first-hand account of his four harrowing years in "Bloody Harlan," where he and his friends survived car bombings, hotel bombings, machine gun ambushes, and other assasination attempts. His bravery and service on behalf of the miners and their families earned him a monacre befitting his personality: the "Bull of Harlan."
---
---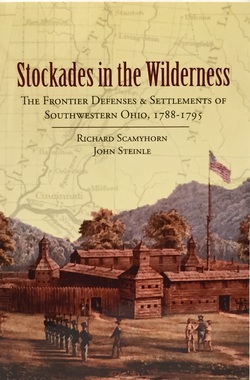 Stockades in the WildernessThe Frontier Defenses and Settlements of Southwestern Ohio,
​1788-1795
by Richard Scamyhorn and John Steinle
Paperback: 167 pages
Publisher: Commonwealth Book Company (2015)
ISBN-10: 0990535126
ISBN-13: 978-0990535126
$22.95 BUY
In the Ohio River-Great Lakes region, decades of conflict between pioneer settlers and Native American nations erupted into full-scale war in the 1790s. As new communities such as Cincinnati, Columbia, and North Bend were founded throughout the vast Miami Purchase, southern Ohio became the bloody battleground of this nameless war. To counter the ever-present threat of attack, southwestern Ohio's pioneering settlers "forted up" in small stockades and fortified cabins that offered some protection for their families. Today, nothing is visibly left of these vital protective "stations" except a few historic markers or local cemeteries. In this book, you will discover their people, their stories, their locations, and their role in the war that ended with the Treaty of Greeneville in 1795, and how and why some of them developed into the southern Ohio communities that we know today.
---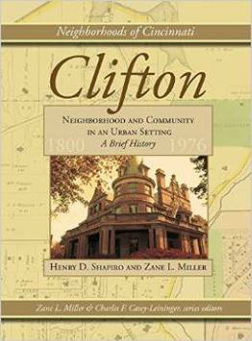 Clifton
Neighborhood and Community in an Urban Setting: A Brief History
by Henry Shapiro and Zane Miller
Series: Neighborhoods of Cincinnati
Series Editors: Zane L. Miller and Charles F. Casey-Leininger
Paperback: 79 pages
Publisher: Commonwealth Book Company (2014)
ISBN-10: 0990535118
ISBN-13: 978-0990535119
$14.95 BUY
Originally published in 1976, this book was the initial product Zane Miller and Henry D. Shapiro's "Laboratory of American Civilization," a way of studying larger trends in American history by focusing on small communities. This book traces the history of Cincinnati's first suburb community from empty farmland in the early 1800s to the well-developed, semi-autonomous community we recognize today. Throughout the book, the relationship of Clifton to the ever-expanding metropolis of Cincinnati is explored, from annexation battles to eventual inclusion in the city.
---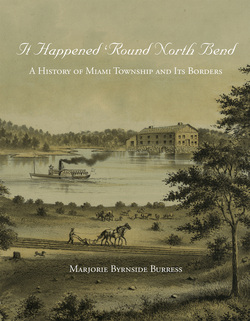 It Happened 'Round North Bend: A History of Miami Township and Its Borders
by Marjorie Byrnside Burress
Paperback: 126 pages
Publisher: Commonwealth Book Company; 2nd edition (2015)
ISBN-10: 0990535142
ISBN-13: 978-0990535140
$24.95
BUY
Long out-of-print, Marjorie Burress' book about the history of North Bend is available again. Its 126 pages are packed to the margins with information about the early history of Miami Township in Hamilton County. Originally settled by John Cleves, North Bend was one of the earliest pioneer settlements of southwest Ohio. It was an important station on the Ohio River and was the birthplace of President Benjamin Harrison. Within these pages you will find an eclectic array of North Bend history: pioneer legends and stories, mills, ferries, canals, railroads, bridges, forts, schools, famous residents, Cleves, and so forth.
---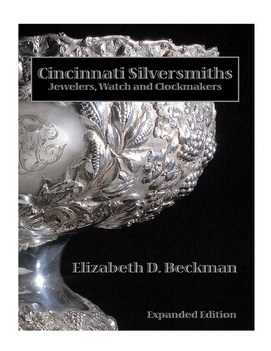 Cincinnati Silversmiths
Jewelers, Watch and Clockmakers
by Elizabeth D. Beckman
Paperback: 192 pages
Publisher: Commonwealth Book Company; 2nd edition (2014)
ISBN-10: 099053510X
ISBN-13: 978-0990535102
$29.95 BUY
An expanded reprint of the 1975 edition. It is an in-depth study of Cincinnati Silversmiths, Jewelers, Watch and Clockmakers through 1850. Also listing the more prominent men in these trades from 1851 until 1900 with A new Appendix featuring Ohio silversmiths working outside of Cincinnati compiled from Ms. Beckman's notes by Maurice Meslans with notes by Wm. Erik Voss.
---
Forthcoming Publications